Start with a great domain name:
.com $14.99
.net $16.99
.org $16.99
.us $11.99
.biz $21.99
* All prices
per year

Shared Web Hosting HostDango provides bang for buck. For miles. Check these out.
HOST.STANDARD
Unmetered Disk Space
Unmetered Transfer
FREE SSL Certificate
FREE Web Site Builder
24/7/365 Support
FREE One-Click Installer
One Domain Name

HOST.PREMIUM
Unmetered Disk Space
Unmetered Transfer
FREE SSL Certificate
FREE Web Site Builder
24/7/365 Support
FREE One-Click Installer
Unlimited Domain Names
HOST.PRO
Unmetered Disk Space & Transfer
FREE Dedicated IPV4 Address
FREE SSL Certificate
FREE Web Site Builder
24/7/365 Support
FREE One-Click Installer
Unlimited Domain Names
Besides being here over 20 years, why HostDango?
Automagic updates
We update WordPress core and plugins to keep your site protected!
Account Isolation
Your website will be safe even if there are vulnerable accounts.
Optimized Software
All software we install on our machines is optimized for speed.
Daily Backups
We keep up to 30 daily backup copies of your entire account.
Unlimited Email Addresses
Create as many email addresses, and email forwards as you need!
CloudFlare Integration
Cache content and filter malicious traffic before it hits your server.
Server Level Protection
If a major vulnerability appears, we develop & apply server-level fixes.
Free 24×7/365 Support
You can reach our team at any time, day or night.
30 Day Money-back Guarantee
If you're not completely satisfied, simply cancel within 30 days.
Awesome hosting. For you. For them.
Speed? Check. Reliability? Check. Ready for lift-off
High performance! Looking for speed? If you hosted your site on a bullet, there's a chance it would be faster. A very, very small chance.
Reliable hardware. Our server hardware has a short lifespan. We keep it fresh so you don't have to worry about old hardware causing new problems for you.
EPIC Support! EPIC Support has been our motto and our cornerstone since 1999. Around the clock, we are here for you, live and in person.

Starting at $4.49
Bang for buck. For miles. Reseller Hosting
Looking to start your OWN hosting company? Your journey starts here! We provide some of the highest value bang-for-buck reseller hosting on the planet.
WHM! Having WHM at your fingertips allows you to easily manage your customers' accounts and be there for them, like we are for you.
Tools for the job! We have an enormous library of pre-installed software provided by and maintained by the top names in the industry.

Starting at $15.00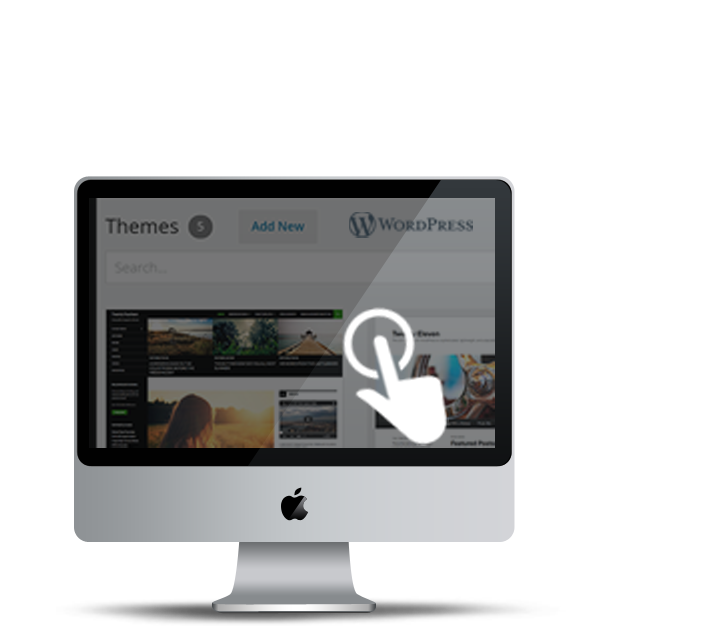 Over 100+ Free 1-Click App Installs
Why customers us!
HostDango has been a great partner to my web development business. I don't have to worry about not having the right tools or the right access to serve my clients – just get them set up with HostDango and it's smooth sailing!
- Asulon -
asulon.com
I've been a HostDango customer for 5+ years, and I can honestly say, I wouldn't want to be with any other host company. HostDango offers reliable hosting while providing exceptional (and fast!) customer service (they don't leave you hanging like the other guys do!). I highly recommend them!"
Megan Ancheta
Allergy Free Alaska, LLC
- Allergy Free Alaska -
allergyfreealaska.com
For the past 19 years I have been a customer of HostDango.com, and a very satisfied one at that! Unlike other web hosting services I had used in the past, when I have a question/comment/issue there is always a real person there to answer me in a patient and courteous manner. That means so much to me. Their site is very user friendly as well as easy access to my account and other relative information. In a time where the mantra, "you get what you pay for", is heard around the globe, it is refreshing to know that with HostDango.com, you get a lot more.
- Emerald Isle -
emisle.com
I have been hosting WordPress websites with HostDango since 2013. I first came to Dango because of my dissatisfaction with some of the name brand hosting companies. I started with a small bundle and now have nearly 50 web sites hosted as a reseller with Dango. The staff at Dango is always friendly, helpful, knowledgeable and I get personalized service. I trust them, and they trust me. You won't get the kind of support I receive anywhere else. AND their pricing simply cannot be beat. Thanks Dango!
- Duane Bentzen -
duanebentzen.com
HostDango has been amazing in its services provided to us. The tools are easy to use and the connection speed is very fast. Manually integrating our software for a professional blog, wiki, and bug tracking software has been extremely easy and virtually painless. HostDango's support has been phenomenal and very helpful.
- Shipwreck Game Studio -
shipwreckgamestudio.com